The technology company "Apple" has released version 10.5 of its in-house DAW software in the first half of May 2020. It represents the largest update since reaching version 10 in the summer of 2013.
We present you the innovations.
Sampler and Quick Sampler
Among other things, the new release includes a new version of the sampler, as well as a new Quick Sampler. On code level it corresponds to the industry standard plug-in EXS24. However, the user interface has been completely changed. It corresponds to a completely new, modern design and expanded sound shaping controls with full backward compatibility of the software to the previous version. This means that presets that have already been set can still be used. Producers can create and edit sophisticated multisampled instruments with Sampler, using elegant drag-and-drop workflows that automate complex production tasks.
Quick Sampler is a quick and easy way to turn any single sound into a playable instrument. Musicians can select a sound from Logic, the Finder, or voice memos, or even record directly into Quick Sampler.
In our first attempts it worked pretty well, even the well-known YouTuber and musician Marti Fischer has dedicated his own video to the new tool.
Live Loops
A feature that has been around for some time in the "Lite" version Garageband are the Live Loops. The function now offers its own view in Logic, the functions are similar to Ableton Live, although not yet quite so trimmed to live music.
Loops, samples, and recordings can be organized into a new musical grid where musicians can spontaneously execute different arrangement ideas and capture them in the timeline. From there, tracks can be further refined using all of Logic's professional production features.
In addition, there is a new effect section "RemixFX", the effects can be mixed live on the played samples.
Together with the new Logic version, a new version of the remote control for iPhone and iPad was released. Here, too, the loops can be operated and thus be controlled more conveniently.
Beat creation
Logic Pro X 10.5 offers a collection of new creative tools designed to work together to quickly and fluidly create original beats – an integral part of hip-hop and electronic music production.
Step Sequencer is a new editor in Logic designed to make programming drum beats, bass lines, and melodic pieces fun and easy with an interface inspired by classic drum machine workflows.
Drum Synth offers an extensive collection of kick drums, snares, toms and percussive sounds generated entirely by software. Each sound is accompanied by special sound-shaping controls to help musicians fine-tune their favorite tracks. Drum synth sounds can be used on any pad in Drum Machine Designer, where they can even be mixed with samples for creative sound design options.
Drum Machine Designer, the tool for creating electronic drum kits in Logic, has been enhanced to integrate with the new sampling and beat programming workflows. Each drum pad can accommodate the new Quick Sampler and Drum Synth plug-ins, simplifying the editing and shaping of individual sounds within a drum kit. After kits are created, they can be played in real time or programmed with the Step Sequencer.
Verbesserte Performance
In addition, the update to version 10.5 should also increase the performance on current Macs, which probably include the new MacBook models, as well as the Mac Pro.
So, in summary, Logic version 10.5 is a big step for the software, we especially liked the new Sampler and Quick Sampler. These are features that you can otherwise only buy with more expensive plugins.
Logic Pro is still only available on the Mac, and as of recently you can do a three-month trial before you have to buy it from the Mac App Store for $229.99.
Angebot
Angebot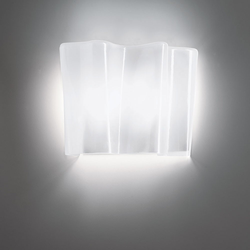 Angebot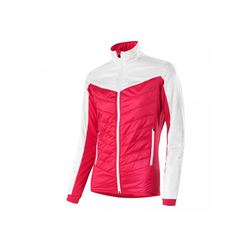 Angebot
Handtuchspender Werra Papernet Superior Standart im Set Spender, weiß + 30 Pack je 210 Blatt, 2-lagig V-Falz 406713 + 407572
Papernet Superior Standard Handtuchspender Kunststoff weiß Sie erhalten den Werra Papernet Superior Standard Hantuch- spender in der Farbe weiß sowie 30 Pakete Falthandtücher je 210 Blatt, 2-lagig, passend für diesen Spender. Die Papierhandtücher BIOTECH sind wasserlöslich, unbedenk- lich für Haut, Augen und Intimbereich von Erwachsenen und Kindern. Durch den Einsatz werden schlechte Gerüche und Verstopfungen in den Abwasserrohrsystemen vermieden. BITTE BEACHTEN SIE: Für diesen Spender ist das Ausfüllen des Spenderleihvertrages des Herstellers notwendig. Erst wenn Sie uns diesen Vertrag bestätigen und übergeben haben, können wir den Spender versenden! Wenn nicht -sofort lieferbar- ist die Lieferzeit 5-7 Tage