The song Graceland is part of the album of the same name by Paul Simon and was released on August 12, 1986. It is Simon's most successful solo album and has been awarded two Grammys.
Apartheid – Absurdity
It had been a cassette, Accordion Jive Hits, that made Simon travel to the country of origin of this "Township Jive". South Africa at that time was still ruled by the apartheid system, and the country was subjected to a cultural boycott. Nevertheless, the artist chose this country as the recording location for his new album, for which he was heavily criticized. However, Simon worked with many black artists from South Africa and Lesotho, including the choir Ladysmith Black Mambazo and guitarist Ray Phiri. The success of the album also gave these artists a wider reach with international recognition. Graceland showed impressively how absurd the racist separation of apartheid was by mixing all possible currents.
Graceland – Elvis?
Some may know it: Graceland, the famous estate of the legendary Elvis Presley in Memphis, Tennessee. Presley lived there for 20 years until his death. On August 16, 1977 he was found dead in his bathroom. But what does Paul Simon's album have to do with Elvis Presley and his estate? The first lines of the song suggest a connection:
The Mississipi Delta was shining like a National guitar. I am following the river down the highway through the cradle of the civil war.
I'm going to Graceland, Graceland Memphis, Tennessee, I'm going to Graceland.
Later Paul Simon explained that it was more of a coincidence and that Elvises Graceland was not really the inspiration for his song. The words just fitted the rhythm well. When he realized that he wouldn't want to change the lyrics either, he actually decided to go to the estate. On the way there he came across the first lines of the song, which are like this in German:
Das Mississipi-Delta strahlt in der Sonne wie der Metallkorpus einer National Steel-Gitarre. Ich fahre auf den Highway hinunter, immer dem Flusslauf folgend, mitten durch das Kernland des Bürgerkriegs
Prinzessin Leia
In fact, Graceland was inspired not by Elvis Presley but by Paul Simon's failed marriage to Carrie Fisher. She, who became world famous for her portrayal of Princess Leia in the Star Wars epic, had a relationship with Simon from 1977 to 1983, and was even married to him from 1983 to 1984.
And she said losing love is like a window in your heart. Everybody sees you're blown apart. Everybody sees the wind blow.
Carrie Fisher spoke in an interview with RollingStone magazine about her past relationship with Simon. When asked if she could still enjoy Simon's music despite her personal relationship with him, she replied:
Absolutely, though I do like the songs he wrote about our relationship. Even when he's insulting me, I like it very much. If you're gonna be insulted, that's the way to go. "Graceland" has part of us in it.
-Carrie Fisher, 2016
The memory of him, however, would find it again in his music.
Angebot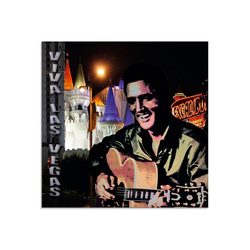 Artland Glasbild Elvis Presley, (1 Stück) 20 cm x 20 cm
Farbe Farbe , bunt, Maßangaben Breite , 20 cm, Höhe , 20 cm, Hinweis Maßangaben , Alle Angaben sind ca.-Maße., Material Materialzusammensetzung , Obermaterial: 100% Glas, Allgemein Ausführung , Glasbild,
Angebot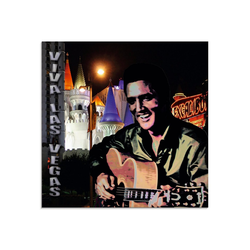 Artland Glasbild Elvis Presley, (1 Stück) 40 cm x 40 cm
Farbe Farbe , bunt, Maßangaben Breite , 40 cm, Höhe , 40 cm, Hinweis Maßangaben , Alle Angaben sind ca.-Maße., Material Materialzusammensetzung , Obermaterial: 100% Glas, Allgemein Ausführung , Glasbild,
Angebot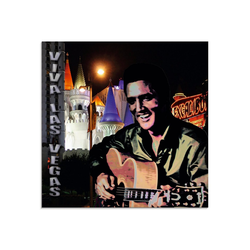 Artland Glasbild Elvis Presley, (1 Stück) 30 cm x 30 cm
Farbe Farbe , bunt, Maßangaben Breite , 30 cm, Höhe , 30 cm, Hinweis Maßangaben , Alle Angaben sind ca.-Maße., Material Materialzusammensetzung , Obermaterial: 100% Glas, Allgemein Ausführung , Glasbild,